Event closed.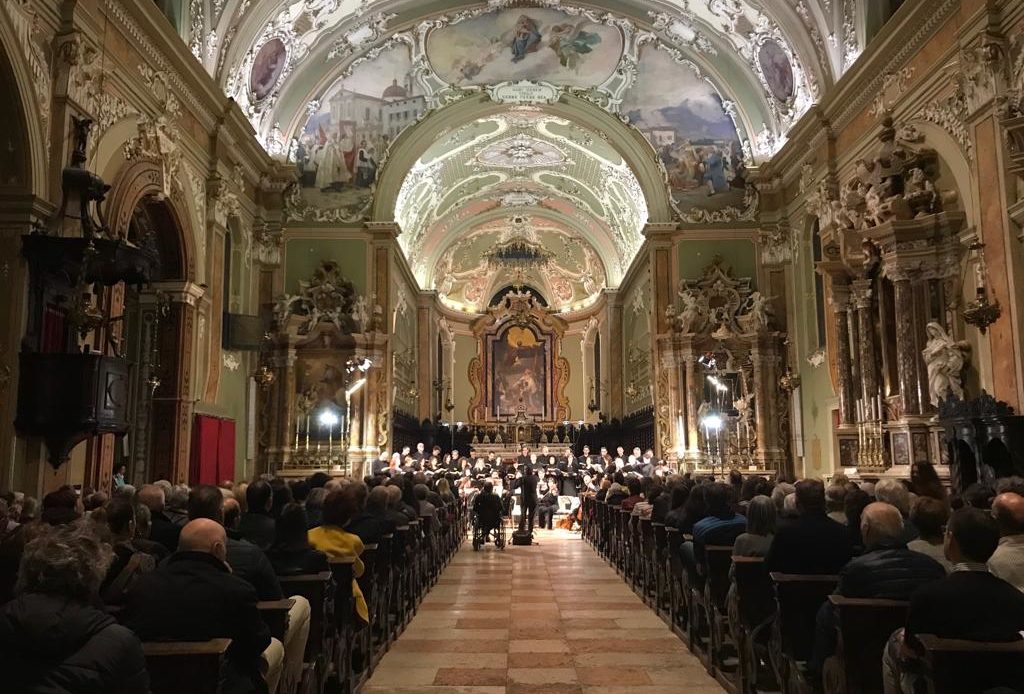 SI VIS PACEM, PARA PACEM. SE VUOI PACE, PREPARA LA PACE.
Roberta Gottardi clarinetto
Luigi Azzolini direttore
DURATA: 75′
POSTI DISPONIBILI: 100
Per prenotare clicca qui
PROGRAMMA
Antonine Brumel (1460-1513), Da pacem Domine
Giovanni Pierluigi da Palestrina (ca. 1525-1594), Assumpta est Maria
Orlando di Lasso (1532-1594), Da pacem Domine
Roger Davidson (1945), Missa Universalis V per coro e clarinetto
I. Kyrie | II. Gloria | III. Credo | IV. Kyrie
Paul Mealor (1975), Peace. A Prayer of St. Francis of Assisi
Arvo  Pärt (1935), Da pacem Domine
Franz Biebl (1906-2001), Ave Maria (Angelus Domini)
Un sentito ringraziamento alla Parrocchia di San Marco e a don Sergio Nicolli per l'ospitalità.
Event Details
Start Date : 2020-08-22
Time : 20.45
Cost : ingresso libero con prenotazione
Event Venue
Venue : Chiesa di San Marco
Address : Rovereto, piazza San Marco
E-mail : info@settenovecento.it
Phone : 0464.435255